Marketing evolution
[Beta version]
The Historical-Analytical Comparative System was developed to monitor the evolution of specific cultural elements and configurations (click for more info about concepts and methods).
Marketing plays a big role in our understanding and appreciation of video game culture. We know more games through marketing than through first hand experience. It is a form of vicarious play.
Thousands of ads have been encoded with the analytical system. Two main elements were encoded: intended audience (as seen directly in the ad, or through protagonists / accentuated characters) and type of message that act as a "frame" for the game that is sold.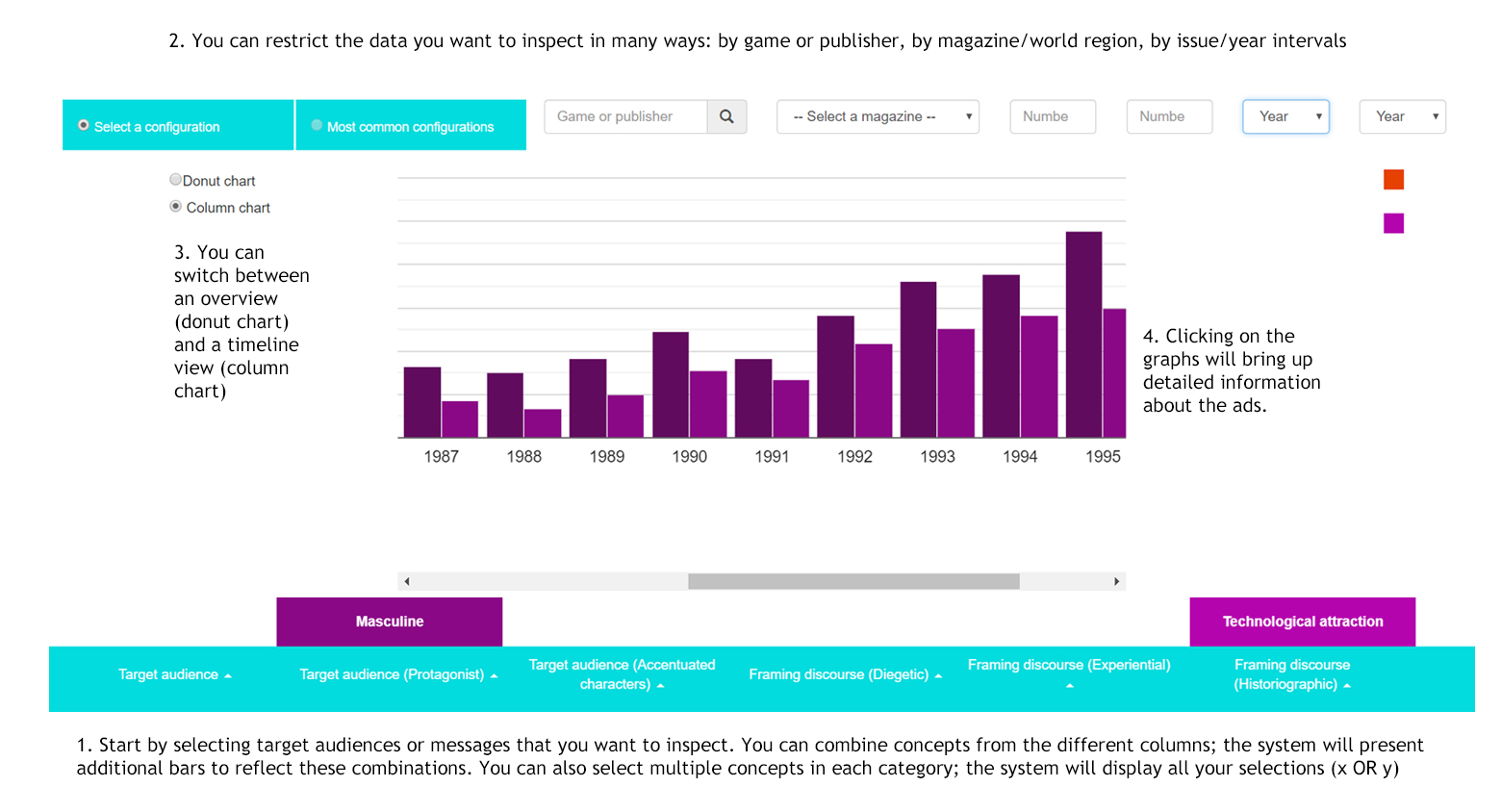 © Copyright LUDOV (Laboratoire universitaire de documentation et d'observation vidéoludiques) - Tous droits réservés