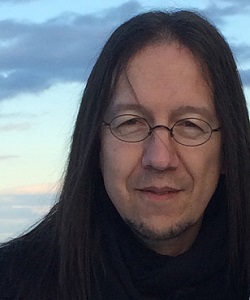 Bernard Perron is a Full Professor in the Art History and Film Studies department. His approach has always been "bottom up". Whether a movie, a video game, a comic book or a novel, it is primarily the artwork that nourishes his thoughts. Formalist and cognitivist more than a scholar interested in hermeneutics and interpretation, staying more on the reception side than going on the production one, he tries to comprehend how the artwork is understood and how the emotion is felt. This explains his interest in a popular genre like horror exacerbating the oldest and strongest emotion felt by mankind, namely fear (according Lovecraft). If the video has become much more prominent in his research, it is because it remains a thought-, action and emotion-triggering machine. He has co-edited The Video Game Theory Reader (Routledge, 2003), The Video Game Theory Reader 2 (Routledge, 2009), and The Routledge Companion to Video Game Studies (Routledge, 2014, 2nd edition in 2023), Fifty Key Video Games (Routledge, 2022), as well as Figures de violence (l'Harmattan, 2012), The Archives: Post-Cinema and Video Game Between Memory and the Image of the Present (Mimesis, 2014), Z pour Zombies (University of Montreal Press, 2015), and Video Games and the Mind. Essays on Cognition, Affect and Emotion (McFarland, 2016). He also edited Horror Video Games: Essays on the Fusion of Fear and Play (McFarland, 2009). He has written Silent Hill: The Terror Engine (The University of Michigan Press, 2012), The World of Scary Video Games: A Study in Videoludic Horror (Bloomsbury, 2018), and Le jeu vidéo: la peur au service de la jouabilité (Presses universitaires Blaise-Pascale, 2021). He is co-founder and co-editor of the online journal Sciences du jeu.
---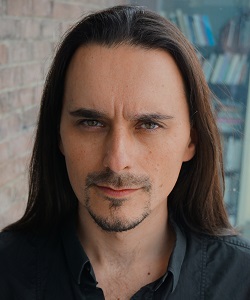 Dominic Arsenault is a professor in the Department of art history and film studies of the Université de Montréal. Specialized in narration and game writing, he is also interested in many other questions from a generalist perspective: theories of literary, film and video game genres; graphics and visual representation in video games and animation films; economic aspects and innovation in the video game industry; video game and heavy metal music. His publications are available on Academia.edu and his musical experimentations fusing heavy metal and chiptune music are available through his Multi-Memory Controller project on Bandcamp.

---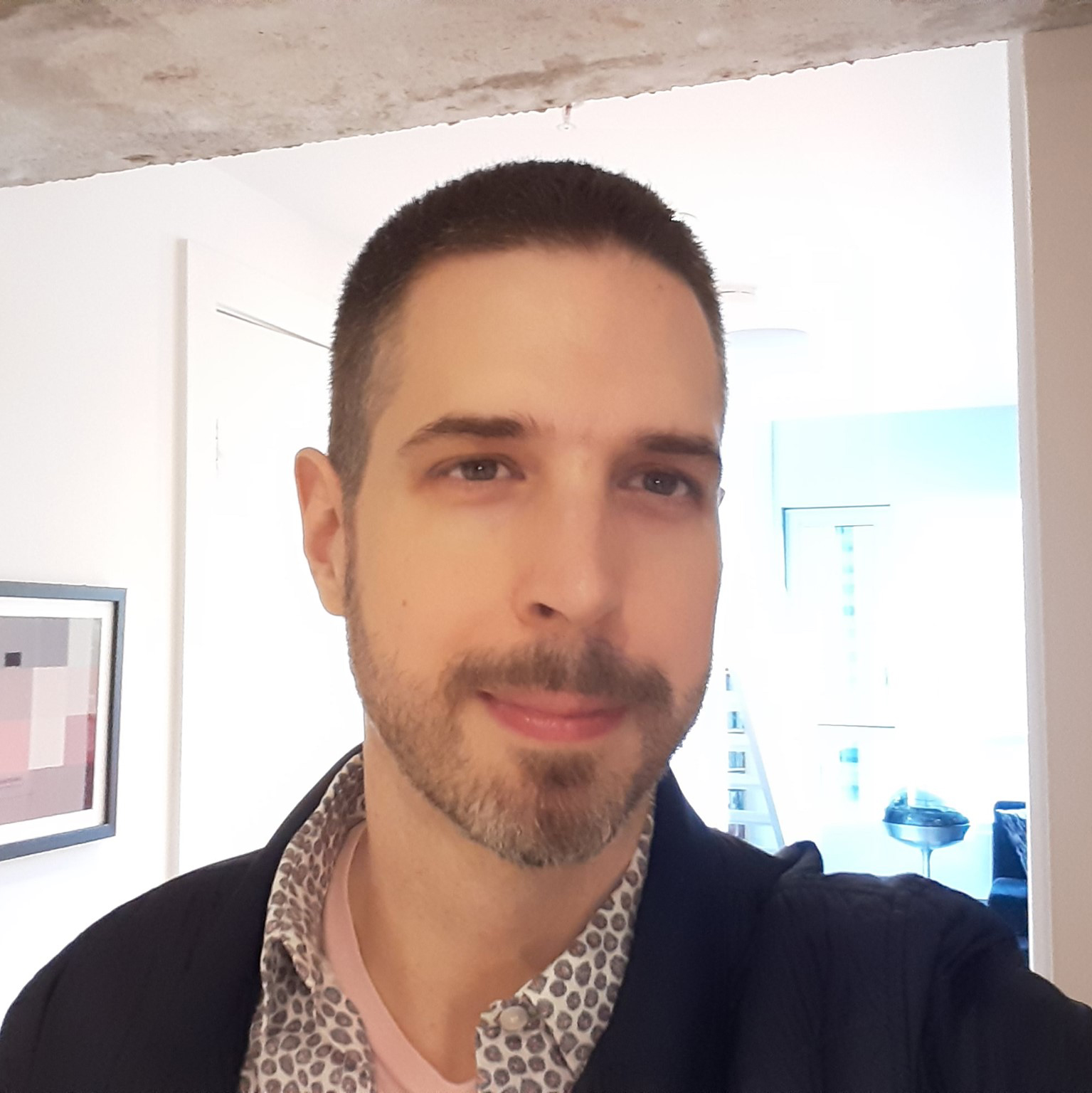 Carl Therrien is an Associate Professor in the Department of Art History and Film Studies at the University of Montreal. He has published in 2019 a first book about an awesome old console that everyone has already forgotten (The TurboGrafx-16 / PC Engine) in the Platform Studies collection of MIT Press. He has also published numerous articles on the issue of immersion and on the history of popular genres (such as adventure games and first-person shooters). In collaboration with Jonathan Lessard, he recently explored the history of independent creation in Quebec at the turn of the 1990s ("Indies de province", available on the Loading journal website...) His work seeks to integrate more video games into the canon studied by historians, in order to better document and tell the full story of the richness and diversity of this culture.
---
Research assistants
Roxanne Chartrand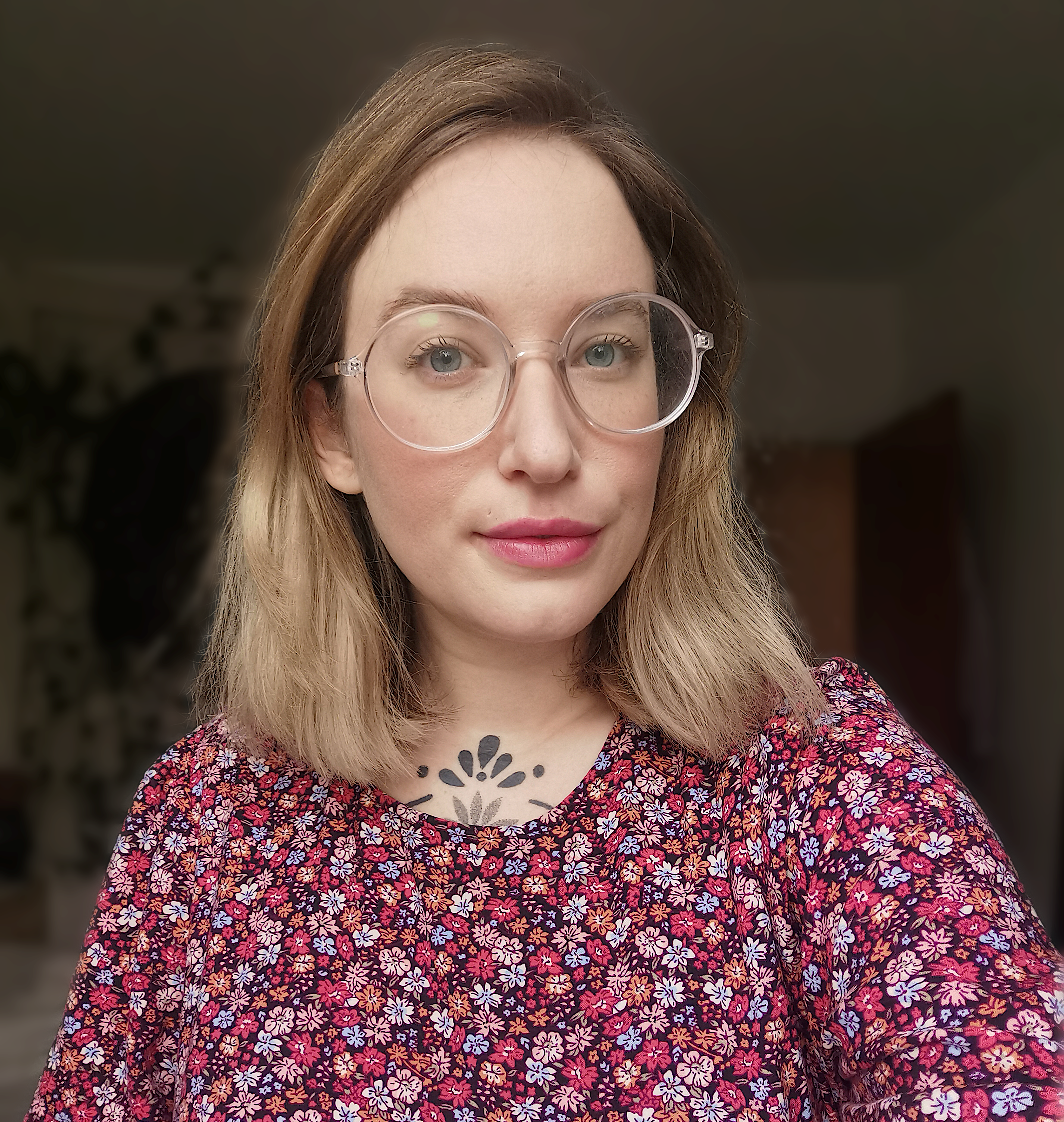 Roxanne Chartrand is a doctoral candidate and lecturer at the Department of Art History and Film Studies at Université de Montréal. Her doctoral research, supervised by Dominic Arsenault and Maude Bonenfant (UQAM), focuses possible worlds theory, agency and, more broadly, on the metaphysical and metaethical implications of the videoludic experience. Among her other research interests are alternative and queer games as well as science fiction. In addition to being a research assistant for the Queer Sensibilities research laboratory at Université de Montréal, she is the founder and coordinator of the Collectif XP, a videoludic research and experimentation group lead by graduate students at Université de Montréal.
---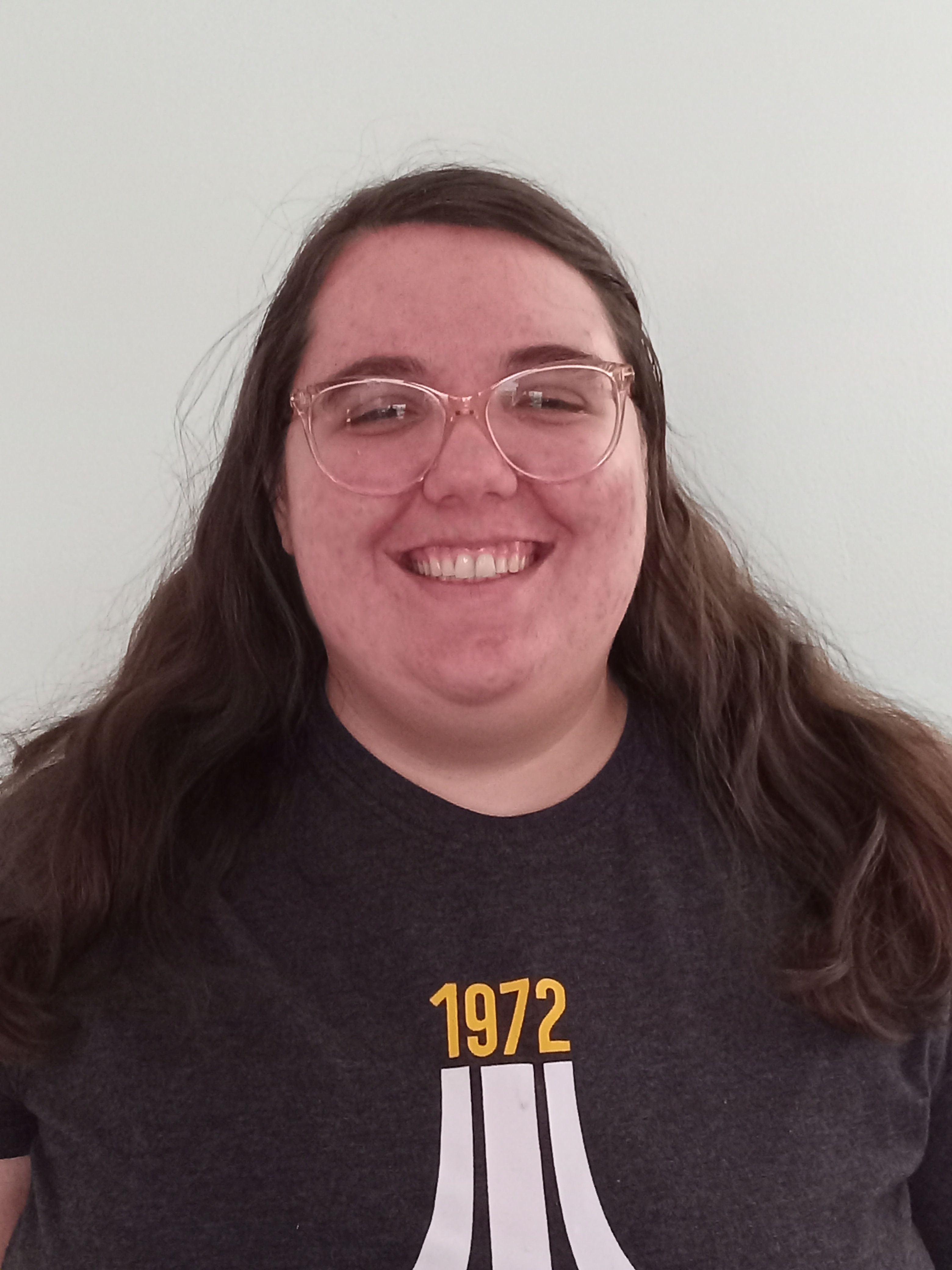 Laïla Courchesne is a student in the D.E.S.S. in Digital Publishing at the School of Library and Information Sciences of the Université de Montréal, a program that encompasses both video game publishing and e-book and digital data publishing. She previously completed a minor in video game studies and her research interests include video game studies, publishing, and the creation of new interactive and immersive literary formats. She is a research assistant for the International History of Video Games (SHAC) research project, advertising analysis component, under the direction of Carl Therrien.
---
Maxime Deslongchamps-Gagnon [CV]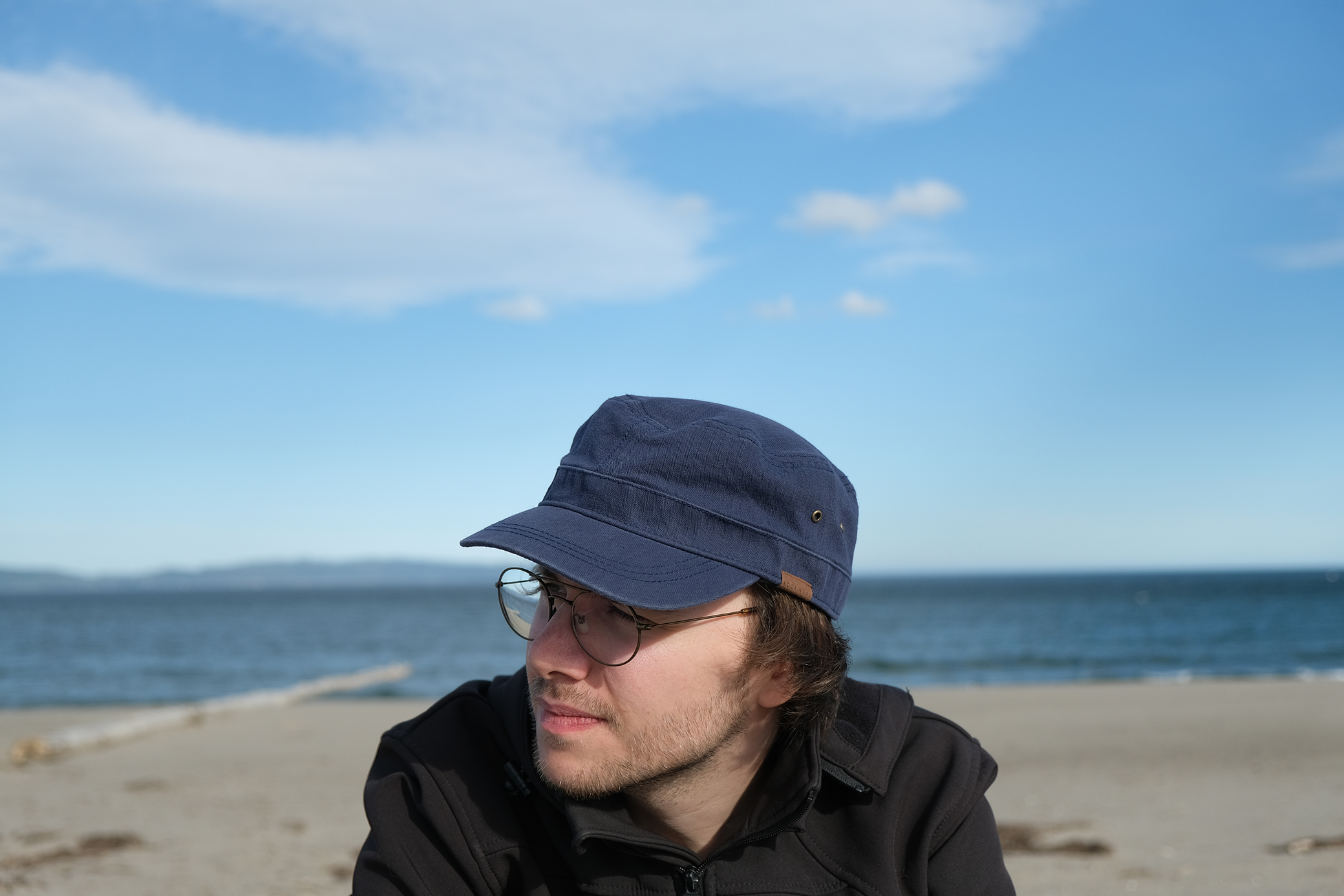 Maxime Deslongchamps-Gagnon is a PhD in film studies and a lecturer in the video game major at Université de Montréal. His doctoral thesis focuses on how the emotional experience of single-player video games affects the ethical development of players. He is completing a postdoctoral fellowship at the Université du Québec à Montréal, in which he is analyzing player immersion factors, and a research contract at LUDOV, where he is participating in the elaboration of video game archiving standards. He has published on the relationships between films and video games, on the walking simulator genre, and on the emotional experience of video games and its links to player psychology, game aesthetics, immersion and virtue ethics.
---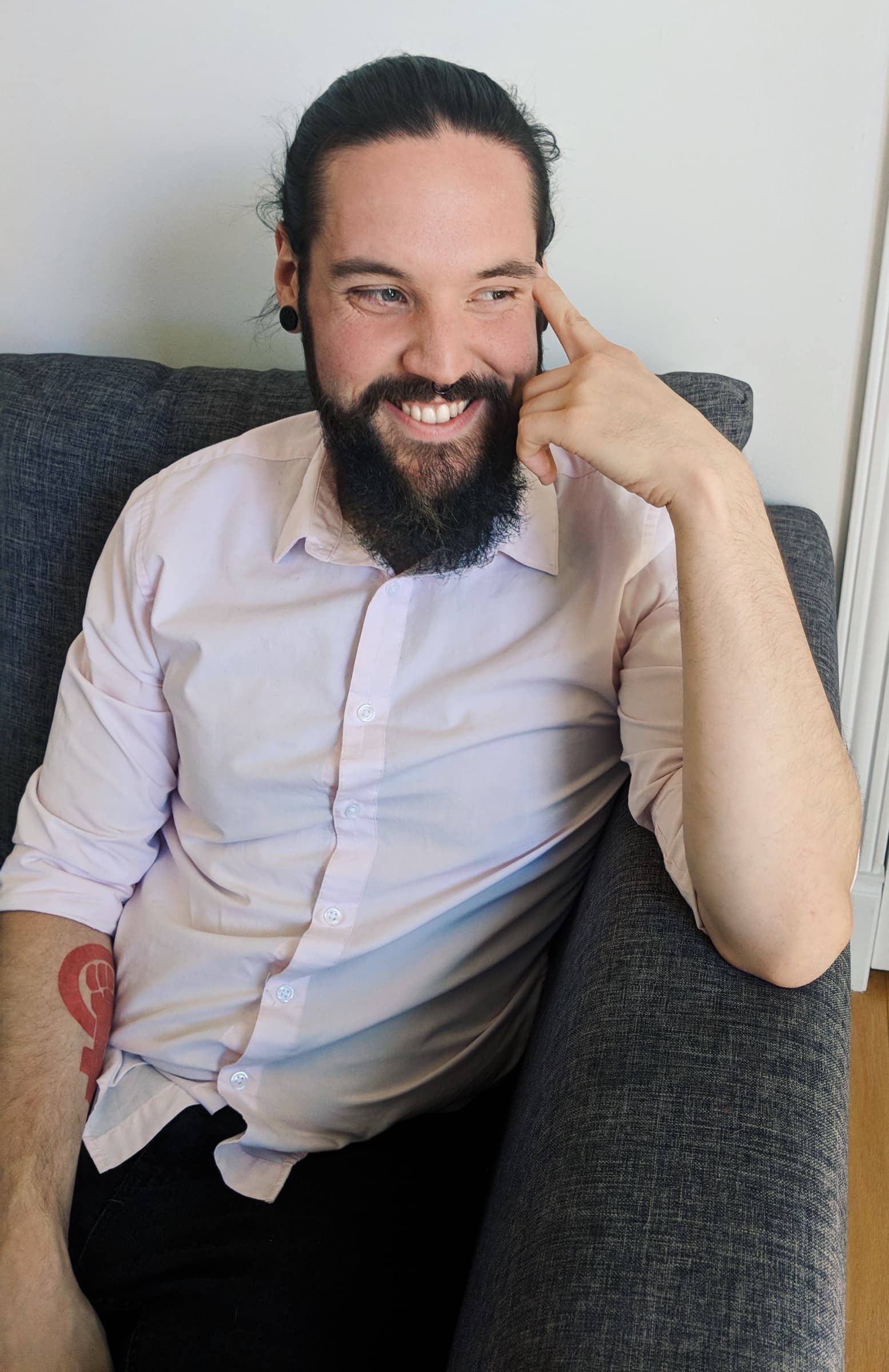 Dany Guay-Bélanger is a PhD student in Film Studies at the Université de Montréal and holds a master's degree in Public History from Carleton University. He created a podcast that explores the development and application of Deadplay, a methodology favouring a holistic approach for the preservation and study of videogames as cultural heritage artefacts. Under the direction of Carl Therrien, his research aims to perfect and concretize the methodology developed during his master's in order to allow players and researchers, present and future, to access videogames from every eras of this medium's history. He also interned and was the Garth Wilson Fellow at the Canada Science and Technology Museum and is currently the Francophone member-at-large of the Canadian Game Studies Association.
---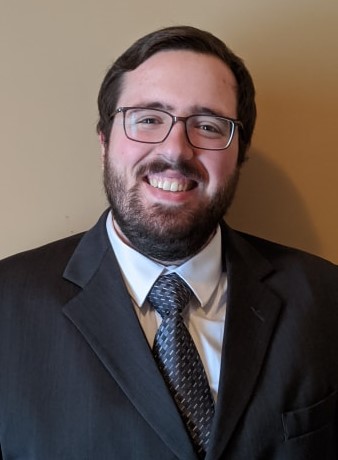 Samuel Heine is a PhD candidate at Université de Montréal. Previously, he completed a bachelor's degree in history and a master where he studied the representation of the Montreal Chinatown in the press at Université de Sherbrooke. Using an interdisciplinary approach, he continues his research on the media representation of identities by studying video games and their specialized press. His present research interests include the study of ethnicized virtual spaces, diversity in video game magazines and the concept of race in fantasy universes.
---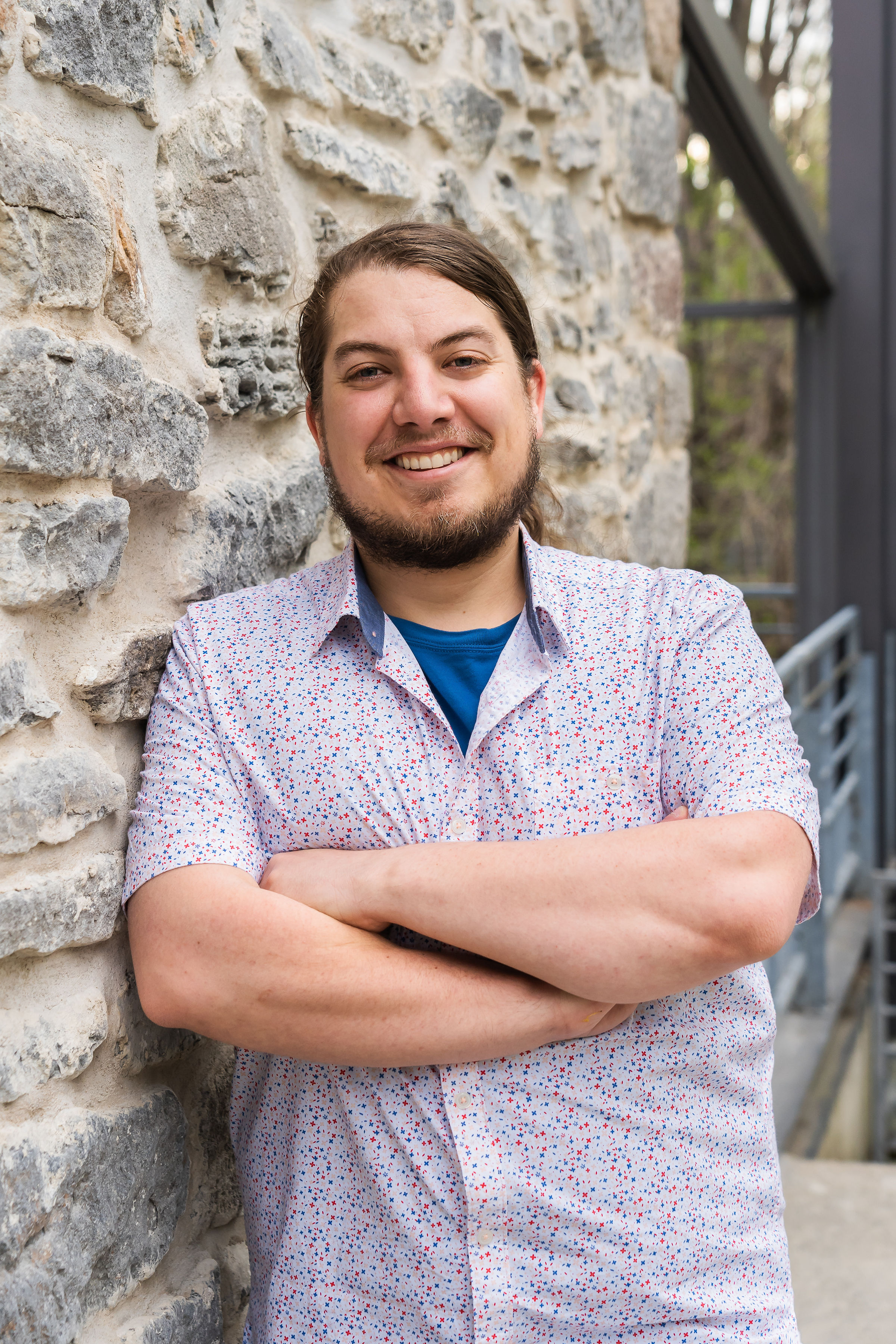 Francis Lavigne is a PhD candidate in Film Studies at the Department of Film Studies at the Université de Montréal. He is also the coordinator of the video game laboratory. In his master's degree, he worked on the history of video games' recording footage and diffusion (especially on YouTube). As part of his doctoral project, he is decided to focus on the history and the diverse forms of video game criticism in North America through an analysis of the Castlevania video games' series.
---
Isabelle Lefebvre is a PhD candidate in film studies and a lecturer for the Major in Video Games, and the Minor in video game studies at Université de Montréal. Her doctoral research focuses on the analysis of intertextual references and their effects on the modified video game experience through video game modifications (mods).

---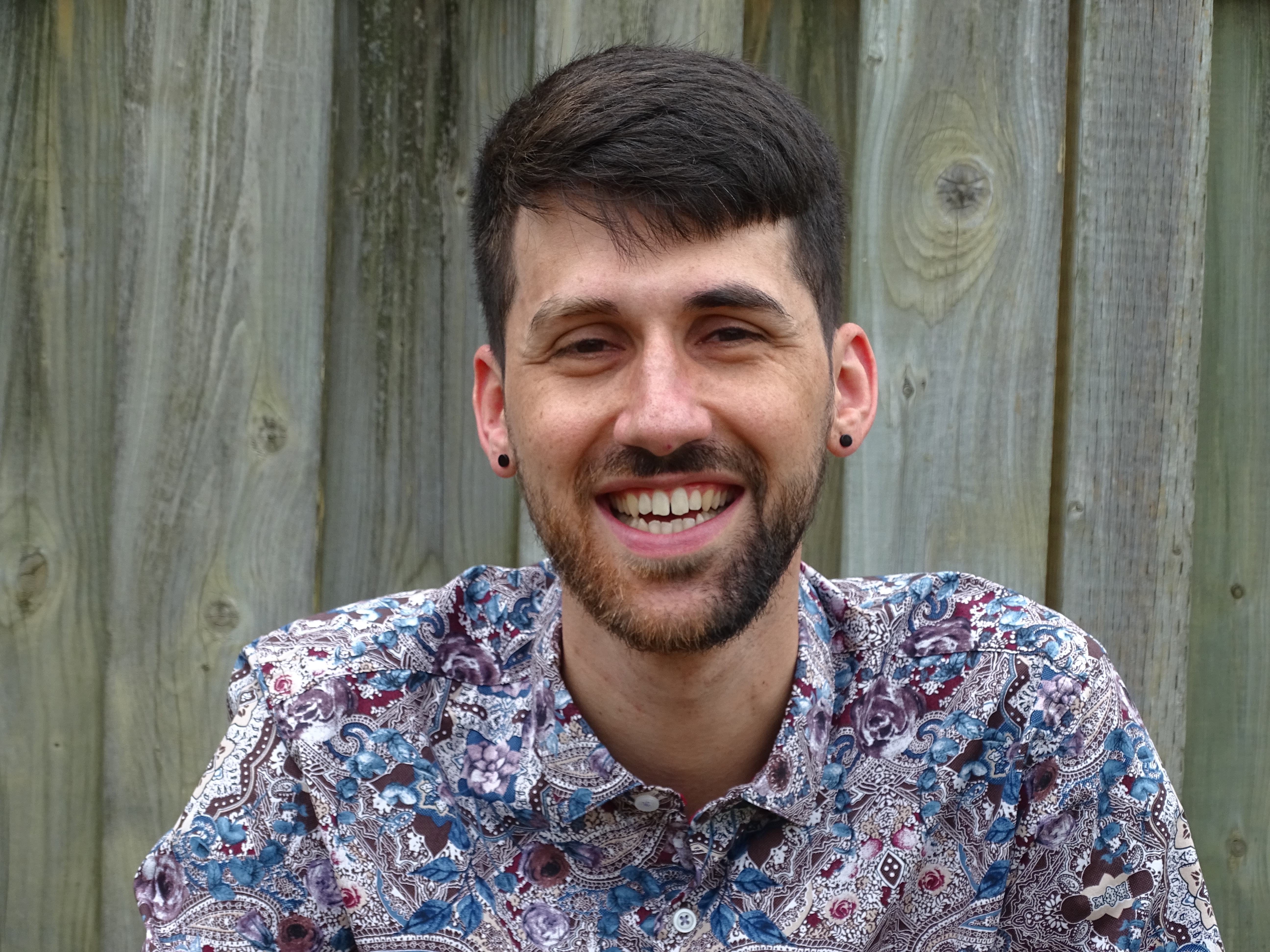 Samuel Poirier-Poulin is a doctoral candidate in film studies and specializes in the study of video games and video game cultures. His doctoral research focuses on trauma in horror video games and is interested in theories of affect, media phenomenology and theories of immersion. His second area of research intersects with recent developments in sexuality studies and focuses on queer desires and pornography in the video game novel. Samuel is the editor of the journal Press Start and the director of Pika-Pi!, a reading circle that aims to decentralize video game studies.
---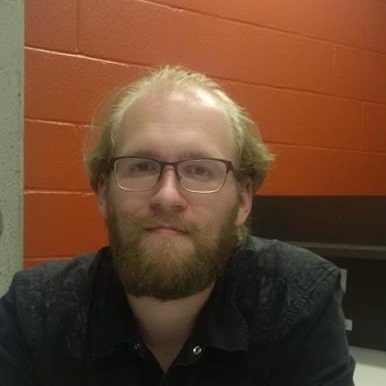 Christopher is a Master's student in film studies at the département d'histoire de l'art et d'études cinématographiques, Université de Montréal. Under the supervision of Bernard Perron, he studies the digital structures in survival games, and the process used for the articulation of a survival goal for the player. His other research interests include the study of the fan communities, the observation of fan productions and the connection with the industry evolution, but also the video ludic motivation and commitment.
---
---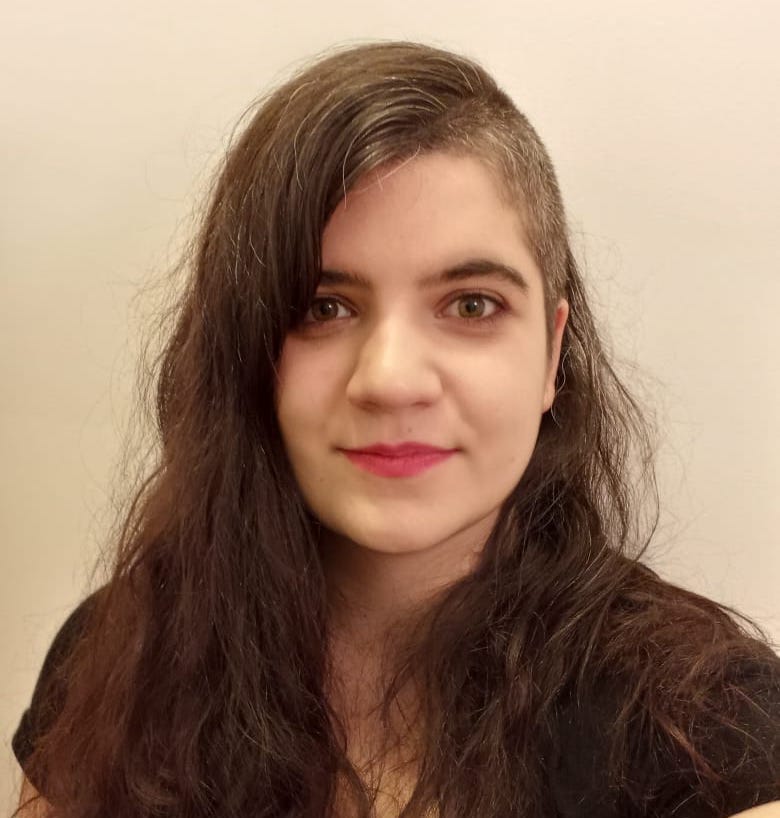 Fabienne Sacy is a Master's student in Film Studies, specializing in video game studies, at the Art History and Film Studies department at Université de Montréal. Under the supervision of Carl Therrien, she studies visual novels, focusing both on the genre's history and on the characters that inhabit it. She is also a research assistant (gameplay analysis) for the LUDOV project on the international history of video games, supervised by Carl Therrien.
---
Visiting scholars
Jessica Aldred[CV]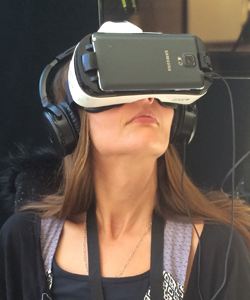 Jessica Aldred has been a postdoctoral research fellow at the Université de Montréal (2013-2015), where her research has focused upon transmedia franchises, characters, and the convergence of cinema and digital games. Her postdoctoral project has examined the challenges of translating film characters into successful game characters. Jessica teaches courses about digital cinema, transmedia, and gender and gaming, and has recently co-founded a production company (Rule of Three Productions) that explores the intersections between documentary, narrative cinema and digital games. Her work has been published in Animation, An Interdisciplinary Journal, Games and Culture, and The Oxford Handbook for Sound and Image in Digital Media.
---
Christophe Duret [CV]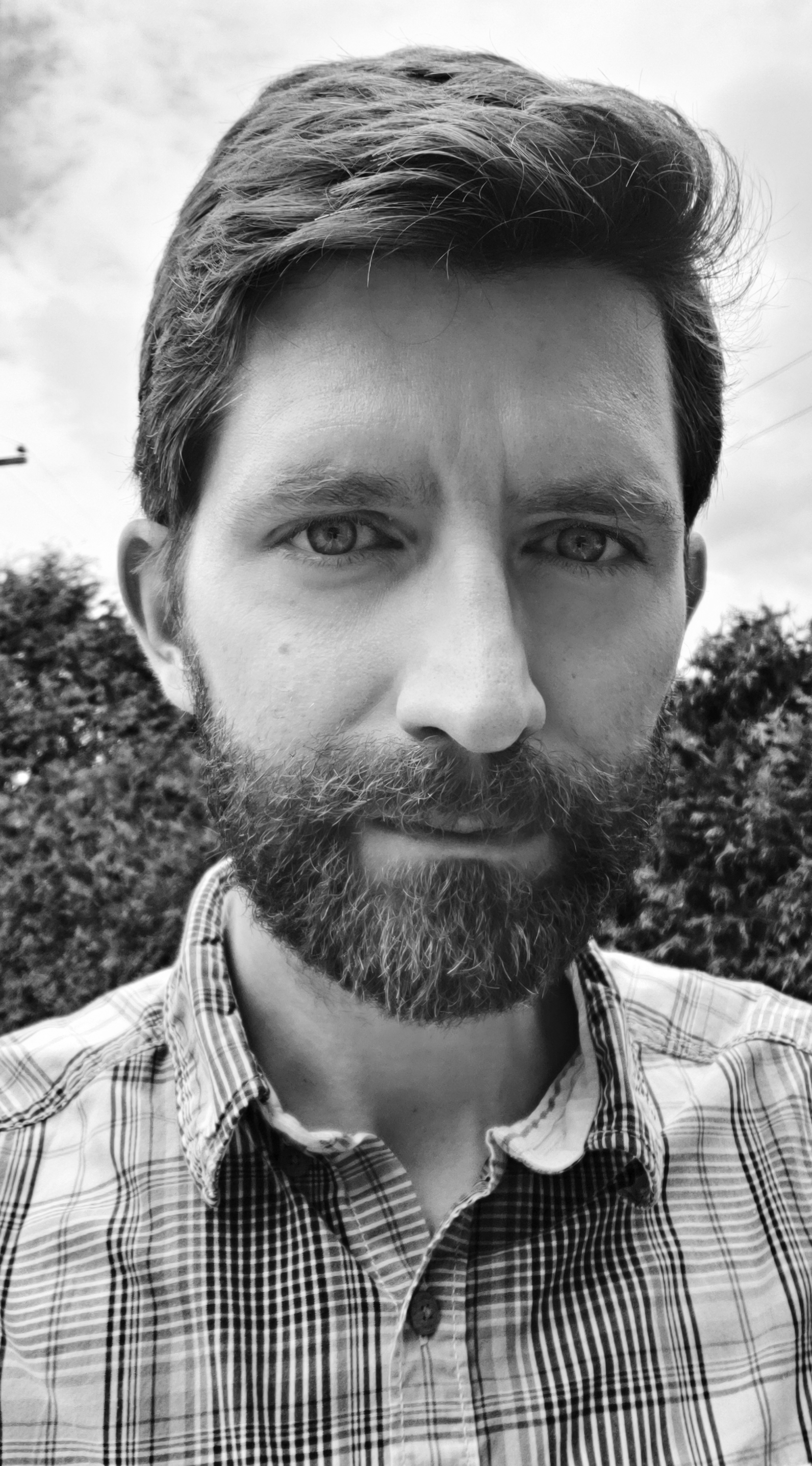 Christophe Duret is a post-PhD researcher at University of Montreal (LUDOV labotary) and at University of Limoges (Human spaces and Cultural Interactions). He holds a Master's degree in Communication and a PhD in French Studies from the University of Sherbrook, where he is a lecturer in communication since autumn 2016. Since 2015, he manages the Paidia mailing list dedicated to francophone Videoludic Studies. He has also co-edited a book on intertextuality in video games (Contemporary Research on Intertextuality in Video Games). He has finally published several articles in journals such as Sciences du Jeu, Recherches en communication, Communication & organisation, Itinéraires: Littérature, Textes, Cultures and Loading. His research interests include mesocritics in his application to videogame analysis, intermediality, transmediality and procedural and spatial rhetorics.
---
Lars de Wildt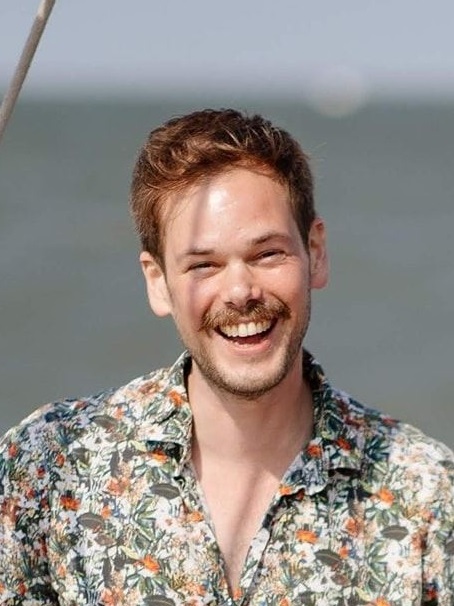 Lars de Wildt is a Ph.D.-candidate and lecturer at the Institute for Media Studies at KU Leuven, with an MA in Literature from Leiden University. His main project combines interviews and close readings to find out how games, players and developers play with religion in a supposedly secular age. He's been visiting scholar at Deakin U. in Melbourne and at LUDOV (2019), where he interviewed Montréal game developers about working on Ubisoft's Assassin's Creed. Lars has published with Information, Communication & Society; the British Journal of Sociology of Education; the European Journal of Cultural Studies; Games & Culture; and others. Favourite fact: Super Mario World is the best game ever released.
---
Ea C. Willumsen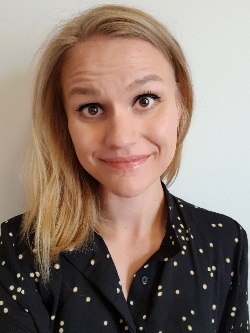 Ea C. Willumsen is a PhD student at the University of Bergen in Norway where she is employed as a part of the Media Aesthetics Research Group. Her PhD project is a theoretical exploration of the relationship between avatars and gameworlds. Her visit at the LUDOV gamelab in 2018 facilitated her study of 100 different game titles used to explore avatar configurations across a variety of platforms and genres. She holds a MSc from the IT University of Copenhagen in Game Analysis and a BA from Roskilde University in Communication and Computer Science.
---
Affiliated scholars
---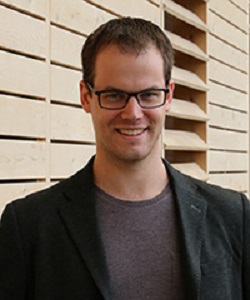 Simon Dor is an Assistant Professor in the Creation and New Media Education and Research Unit at the Université du Québec en Abitibi-Témiscamingue of the Montreal centre. He is particularly interested in strategy games, by approaching it from the point of view of playability, history, competitive or narrative experience, the cognition it implies and the representation it induces. His research and teaching, however, has also led him to focus on electronic sports, immersion, ethics and game design. He has been blogging for many years on his research (http://www.simondor.com) and uses video game streaming tools - Twitch and YouTube - to better understand what these new objects imply about the game culture and communicate his research.
---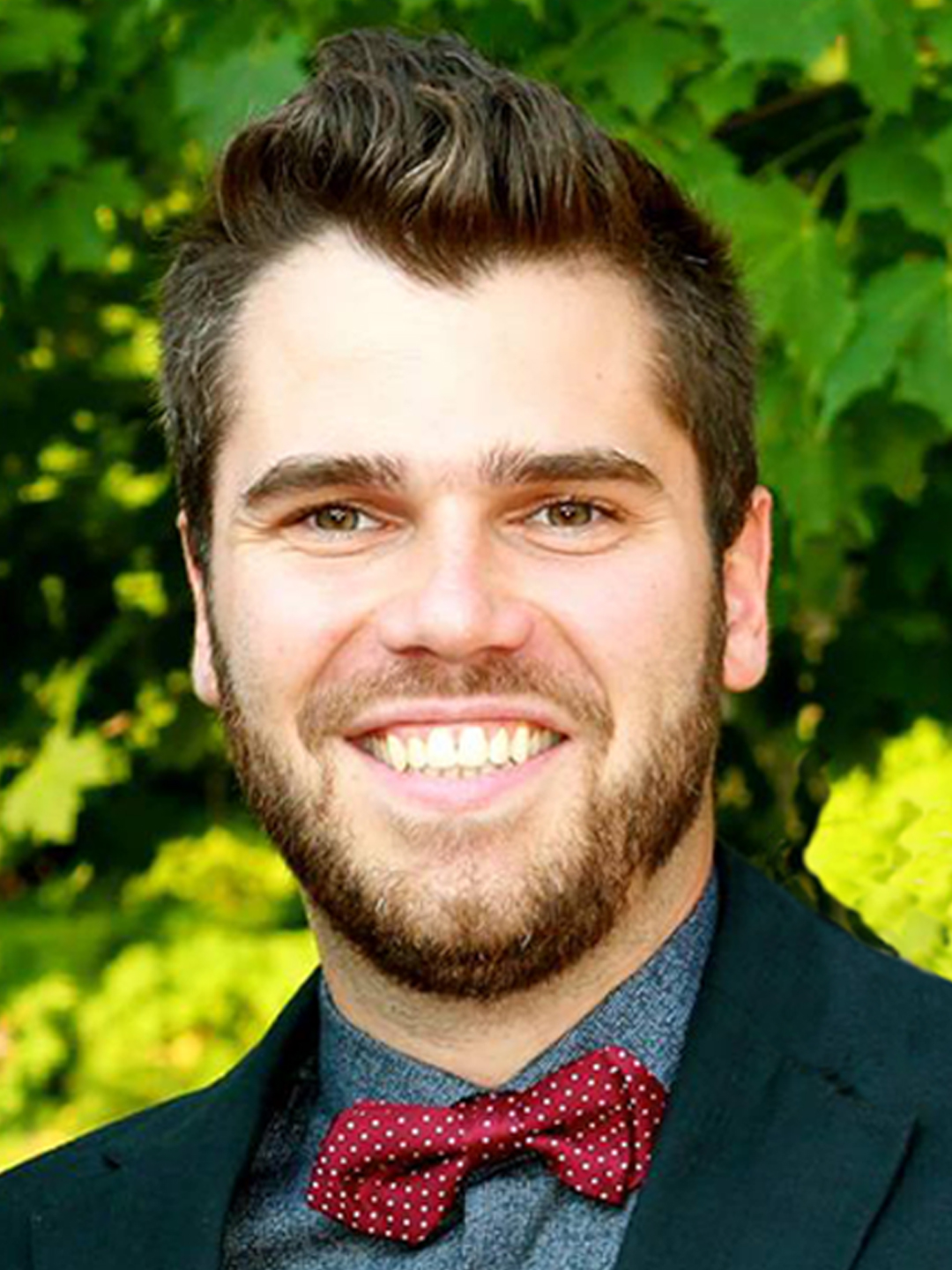 Hugo Montembeault has a PhD from the Department of Film Studies of the University of Montreal where he is also a lecturer in game studies. He teaches courses on game aesthetic, immersion, culture, and methodology. His main work studies the transgressive nature of glitches from a media archaeological perspective to criticize their noisy participation in the political economy of game design and gaming culture. Throughout his collaboration with the "Video Games Observation and Documentation University Lab", he took part in two research projects, one on video game genres and the other on game criticism. His other contributions touch on the areas of narratology, game historiography, discourse of the gaming press, and the walking simulator. Recently, he started a two-year research-creation project as a postdoctoral fellow at TAG (Concordia University). Through the creation of a glitch-based game experience, he explores, tinkers, and maps glitches procedural rhetoric from a design standpoint.
---
---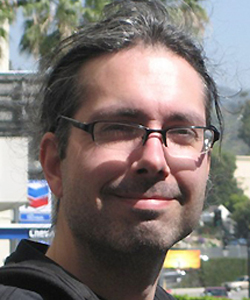 Martin Picard is a research associate and visiting lecturer at the Department of Japanese Studies in Leipzig University, Germany. He completed in 2013 a Japan Foundation Research Fellowship on Japanese video game culture at Wako University in Tokyo. Previously, he was a postdoctoral fellow at McGill University and received his Ph.D. in literature and film studies from the Université de Montréal. He teaches video game history and aesthetics, game design, and methodologies of animation for the Art and Science of Animation program at the School of Design at Université Laval. He also teaches Japanese and Chinese cinema, and Japanese literature and culture in the Department of East Asian Studies at Université de Montréal. His research focuses on the history and culture of Japanese video games, but also on national and digital cinemas, as well as on popular culture in its transmedia and transnational manifestations. He is the co-founder and member of the executive committee of the History of Game Annual Symposium (sahj.ca) and the co-founder and co-chief editor of theKinephanos journal (kinephanos.ca).
---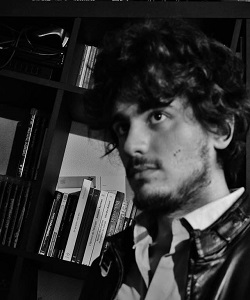 Jean-Charles Ray holds a Ph.D. in Film Studies (University of Montreal) and Comparative Literature (University Paris III - Sorbonne Nouvelle) and is a lecturer at the University of Montreal in the Minor Program in Video Game Studies. His main research interests are literary and video game horror (thesis), the French video game (Pigott scholarship, National Library of France) and the historical analysis of adventure games and Full Motion Video (evolution of the gameplay, LUDOV ).
---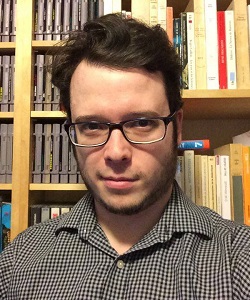 Guillaume Roux-Girard is an invited professor within the Creation and New Media unit at the University of Québec in Abitibi-Témiscamingue (Montréal campus). His current research focuses on the act of listening to video games.
---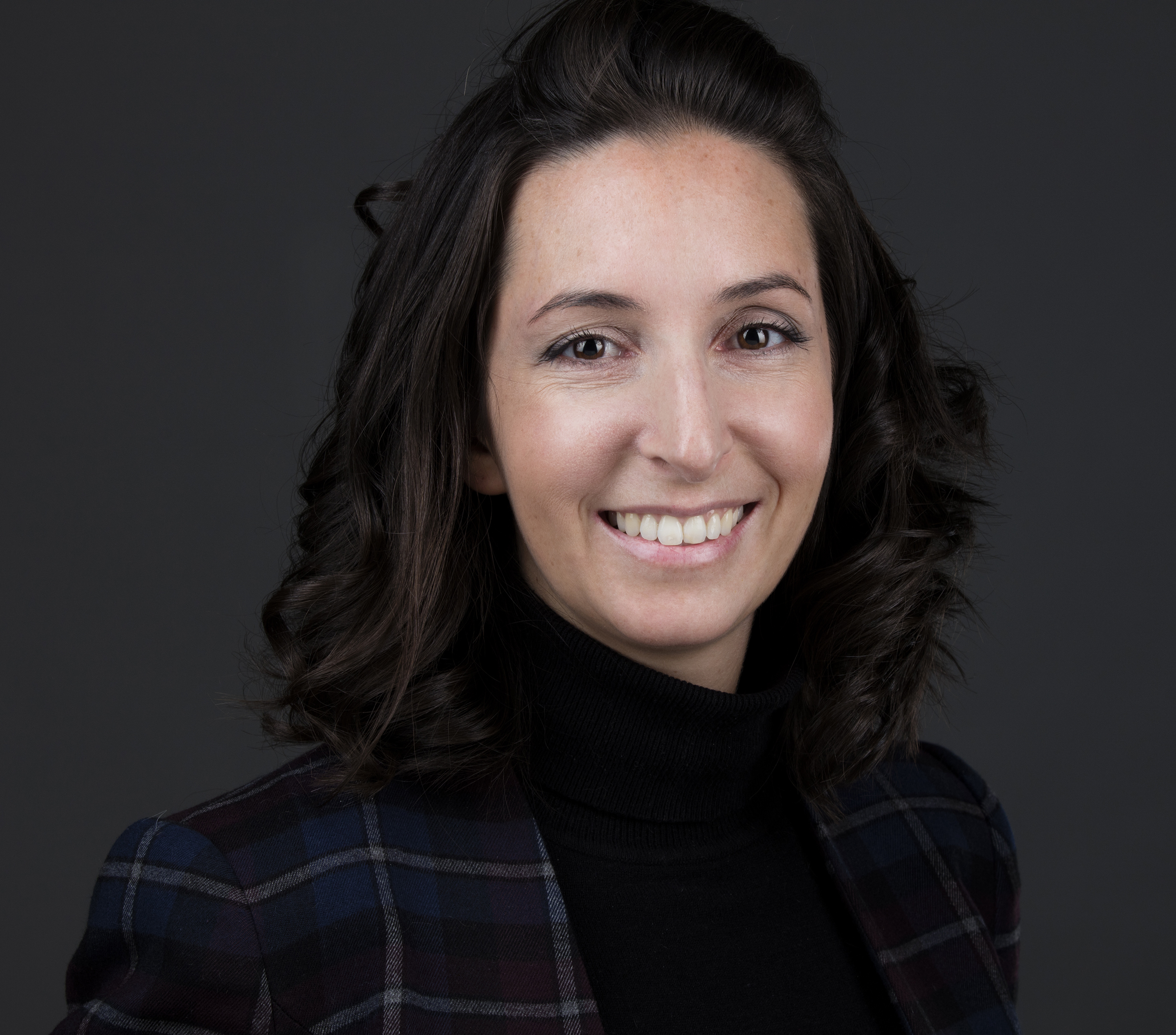 Gabrielle Trépanier-Jobin is a professor of video games at the École des médias of the Université du Québec à Montréal (UQAM) and co-director of the Homo Ludens research group. As part of her doctorate in communication at UQAM and her post-doctorate at MIT, she was interested in the representation of women in video games and their impact on the gender identity of players, as well as in video game parody and other forms of appropriation of this interactive medium. Her current research focuses on player immersion, diversity and inclusion in the video game industry, as well as the potential for awareness and consciousness-raising in feminist and eco-games.
---
Former research assistants
Jérôme-Olivier Allard
Sébastien Babeux
Vincent Chouzenoux
Anthony Colpron
Pierre-Marc Côté
David Elbaz
Alex Gagné Blouin
William Homs
Mikaël Julien
Audrey Larochelle
Sacha Lebel
Adam Lefloïc Lebel
François Lévesque
Maxwell Landry-Martineau
Andréane Morin-Simard
Alexandre Poirier
Antoine Prémont
Pascale Thériault
© Copyright LUDOV (Laboratoire universitaire de documentation et d'observation vidéoludiques) - Tous droits réservés