Gameplay Evolution
[Beta version]
The Historical-Analytical Comparative System was developed to monitor the evolution of specific cultural elements and configurations (click for more info about concepts and methods).
Players always appropriate the game system to some extent and develop personal play styles. However, video games enforce many elements of the gameplay experience. In HACS, gameplay is determined by the virtual actions we perform, the types of interfaces through which we perform and receive feedback, and the encompassing performance challenges.
Hundreds of games have been encoded with the analytical system. This sample makes it easy to highlight which configurations have been explored by designers in a variety of game genres.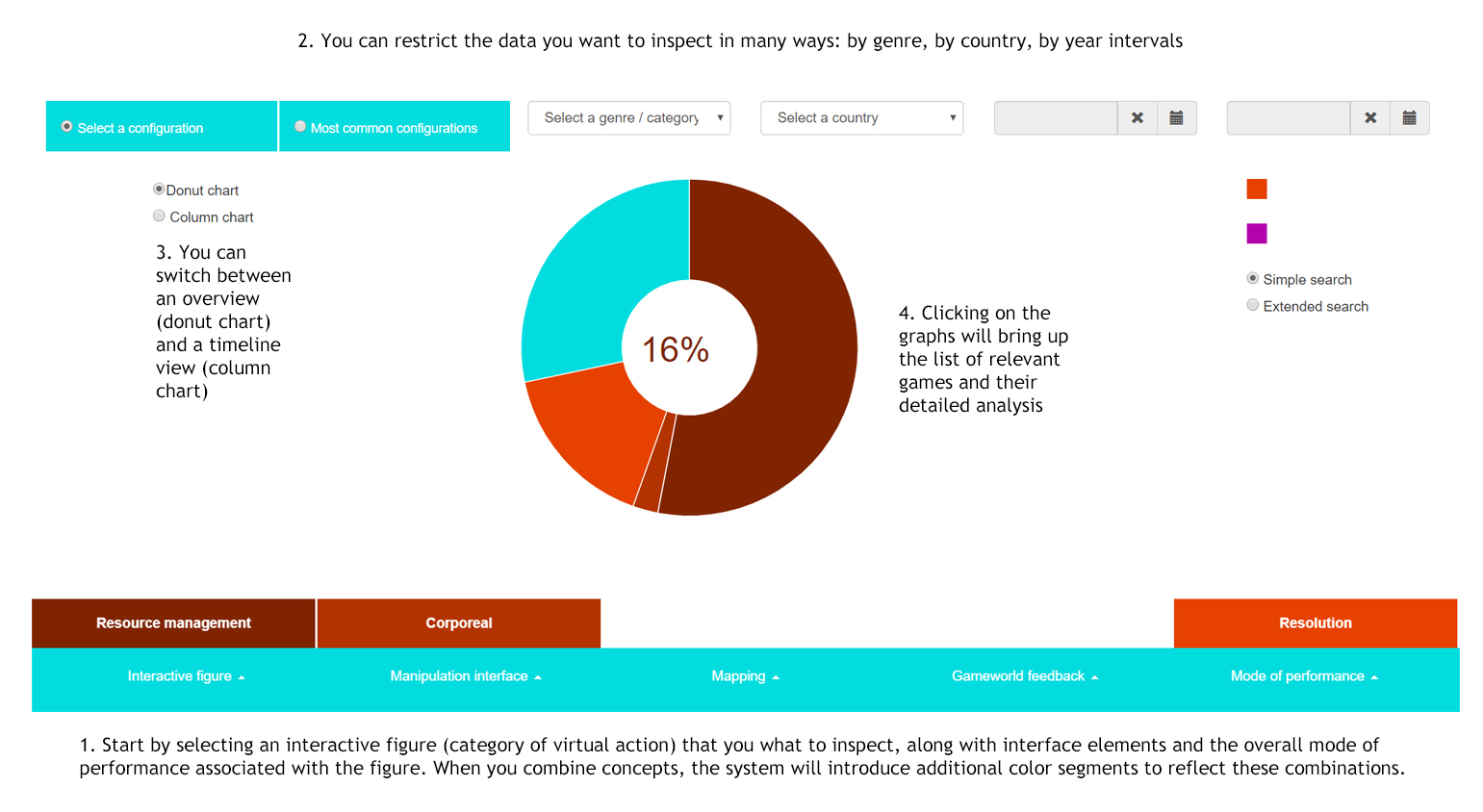 © Copyright LUDOV (Laboratoire universitaire de documentation et d'observation vidéoludiques) - Tous droits réservés